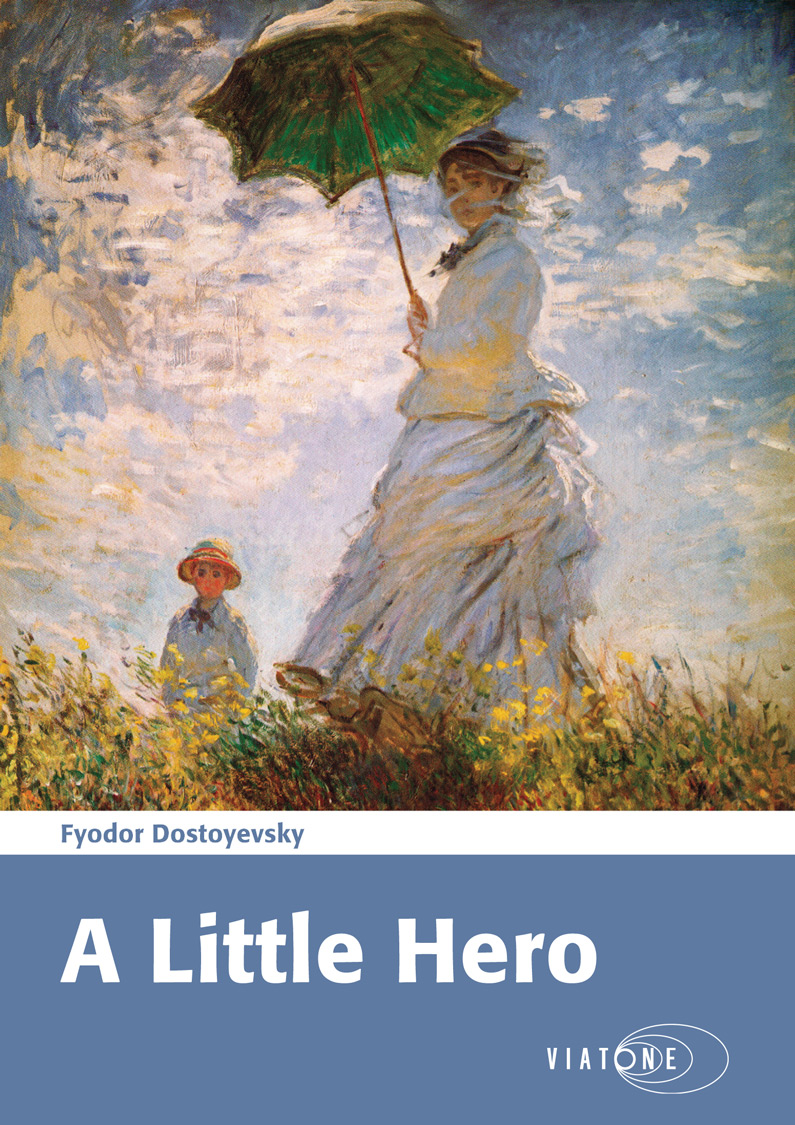 A Little Hero          
A Little Hero takes place during some summer days at a manor house outside of Moscow where members of the Russian upper-class enjoy themselves with lavish parties, scenic outings and various carefree pursuits. The main character is an 11-year-old boy, who becomes fascinated by and falls in love with the beautiful and melancholic Madame M, who is a grown-up, married woman. Through the boy's clear sight we gain an insight into what is going on behind the polished surface of the manor and its guests including the unequal balance between the sexes and the grown-ups' condescending and thoughtless behaviour towards the children. In addition, the story contains some very rich landscape and nature depictions and is first and foremost a beautiful representation of a boy's first meeting with erotic love.
---
Title info:
Translated from Russian by Constance Garnett
Narrated by David Bateson
Time: 1 h 44 min
Download: $15.00 // €12.65
Audio sample:
The story's background
When Dostoyevsky was arrested in 1848 for revolutionary activity because of his membership of the intellectual group the Petrashevsky Circle, he was sent to the well-defended Peter and Paul Fortress in Saint Petersburg, which housed the most dangerous convicts. He spent eight months here while awaiting his sentence. After three months he was allowed a candle in his cell and he immediately started writing on a story, which became A Little Hero. The lovely little story forms a sharp contrast to the grim circumstances under which it was written.